Jason Aldean Thrills Nashville Crowd With Miranda Lambert, Morgan Wallen Duets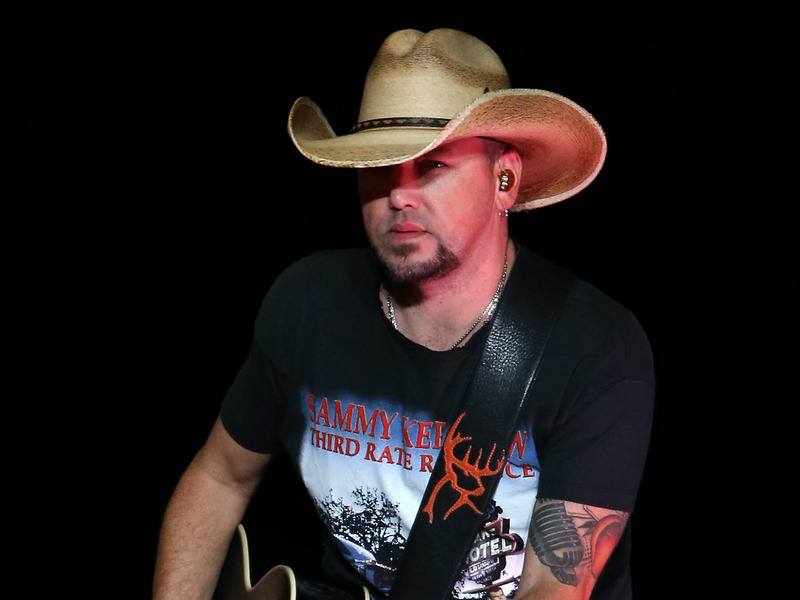 Jason Aldean brought his Rock N Roll Cowboy Tour to Nashville's Bridgestone Arena on Friday (October 14th) night where he surprised his crowd with guest appearances by Miranda Lambert and Morgan Wallen. Miranda and Jason performed an "unrehearsed" version of their 2018 Number One hit duet, "Drowns The Whiskey," according to The Tennessean. Morgan and Jason teamed up on "You Make It Easy," a song Morgan co-wrote for Jason's 2018 Rearview Town album, while Morgan took center stage to perform his hit "Whiskey Glasses."
Before introducing Morgan, Jason teased the crowd by saying he needed a "current star" to join him, mentioning the names of Luke Bryan and Kane Brown, to the delight of fans, and then mentioning Maren Morris, who drew a loud chorus of boos.
Recently, Jason's wife, Brittany Aldean, and Maren were embroiled in a social media war of words after Brittany posted a comment on Instagram that some perceived as transphobic.
The Rock N Roll Cowboy Tour continues on October 27th in Des Moines, IA.
Jason sits inside the Top 15 and climbing with his last single, "That's What Tequila Does."