Jason Aldean Debuts New Song From Upcoming Album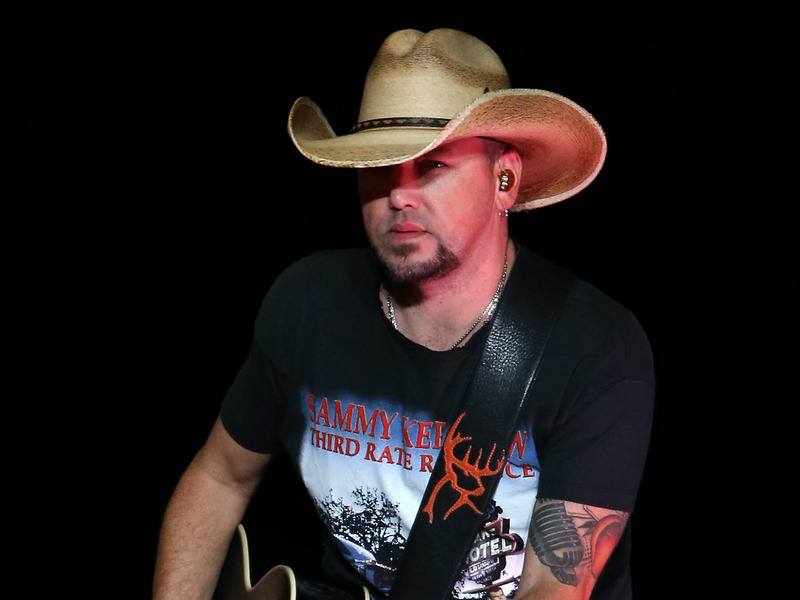 Jason Aldean debuted new music from his upcoming album yesterday (Monday, May 8th). The song is called "Tough Crowd," and it was again co-written by his longtime band members Kurt Allison and Tully Kennedy, along with Marv Green, Kelley Lovelace, and Neil Thrasher.
Jason tells us: "This is just a song to me that talks about our fans, it talks about us onstage getting a bird's-eye view of our fans that come in all shapes and sizes and colors. It's just really cool to look out and just see those people from all different walks of life come together for a show to watch us and have fun. Just a really cool thing we wanted to put out there for the fans and hope everybody likes it."
In addition to his Entertainer of the Year nomination, Jason will be performing at the ACM Awards, streaming live on Prime Video from Frisco, TX on Thursday (May 11th) at 8 p.m. ET.
His Highway Desperado Tour kicks off on July 14th in Bethel, NY with special guest Mitchell Tenpenny alongside openers Corey Kent and DJ Silver.