Jamie Foxx Addresses 'Medical Complication' For The First Time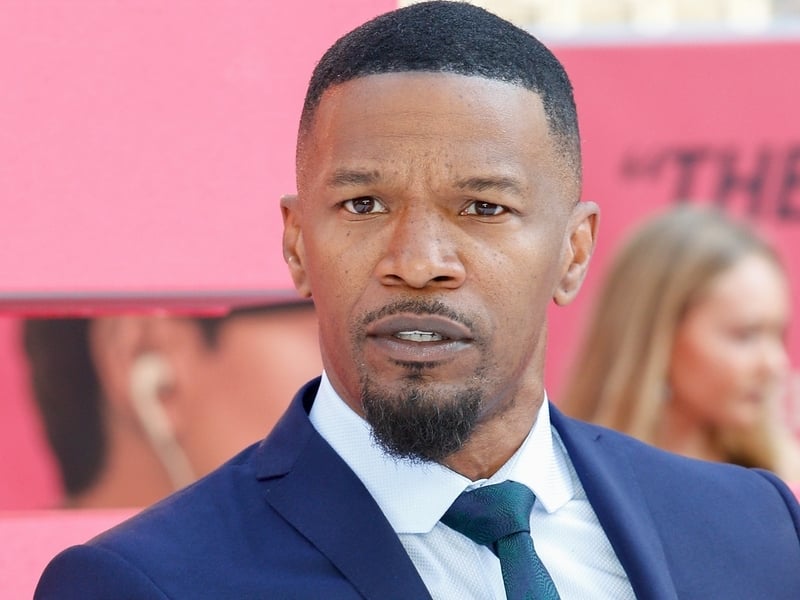 Jamie Foxx shared a video to Instagram on Friday night (July 21st), breaking his silence on the undisclosed "medical complication" he experienced that left him hospitalized in April.
"I went through something I thought I would never, ever go through," Foxx said, while also assuring fans that he isn't "blind" or "paralyzed."
"I know a lot of people were waiting or wanting to hear an update, but to be honest with you, I didn't want you to see me like that, man," the Ray actor said. Foxx teared up during the video, sharing that he "went to hell and back."
"I want you to see me laughing, having a good time, partying, cracking a joke, doing a movie or a television show. I didn't want you to see me with tubes running out of me and trying to figure out if I was going to make it through."
The Day Shift actor has yet to disclose what the illness was, but he added that he is "on the road to recovery."
Stars such as Will Smith, Dwayne "The Rock" Johnson, and Reese Witherspoon all responded to the video with messages of support.
"I'm gonna bear hug the f—k outta you when I see you again," Johnson wrote.
"Awww Man!! Who's cuttin' onions?? Love U Foxx!! Your Light Is Needed 'n Appreciated Right Now!," Smith commented.
Witherspoon wrote, "Oh Jamie ! So happy to see your light shining so BRIGHT!! You are so loved and appreciated."