Harrison Ford, Ashton Kutcher, Mila Kunis + More!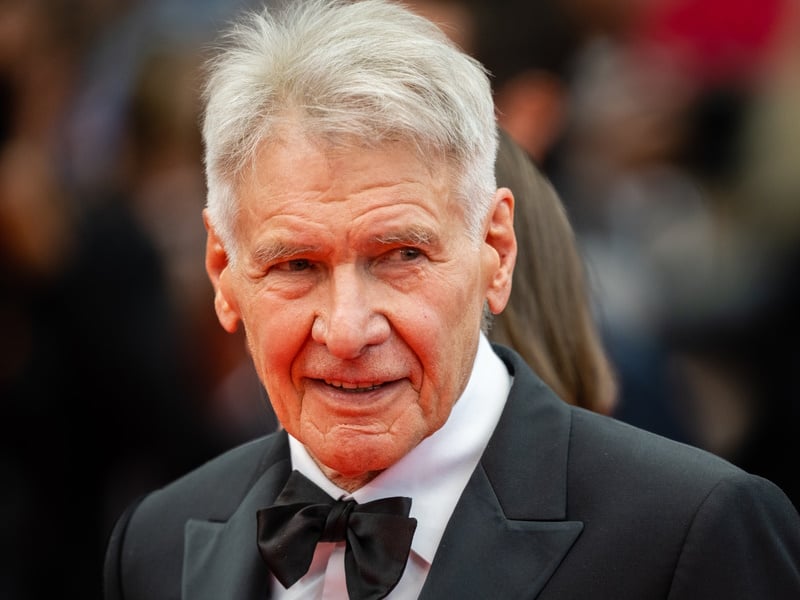 SCIENTISTS NAME A NEW SPECIES OF SNAKE AFTER HARRISON FORD: According to The Hollywood Reporter, researchers in Peru's Andes mountains have discovered a new species of snake that is black and yellowish-brown in color and measures 16 inches long. The snake has been dubbed Tachymenoides harrisonfordi, after Indiana Jones actor Harrison Ford—due to his long history of environmental advocacy. "These scientists keep naming critters after me, but it's always the ones that terrify children. I don't understand. I spend my free time cross-stitching. I sing lullabies to my basil plants, so they won't fear the night," Ford told the outlet. He has also had an ant (Pheidole harrisonfordi) and a spider (Calponia harrisonfordi) named after him. "In all seriousness, this discovery is humbling. It's a reminder that there's still so much to learn about our wild world — and that humans are one small part of an impossibly vast biosphere. On this planet, all fates are intertwined, and right now, one million species are teetering on the edge of oblivion. We have an existential mandate to mend our broken relationship with nature and protect the places that sustain life."
ASHTON KUTCHER AND MILA KUNIS LIST THEIR BEACH HOUSE ON AIRBNB: Ashton Kutcher and Mila Kunis are following in Gwyneth Paltrow's footsteps. According to Page Six, the That '70s Show stars are listing their beach house on Airbnb. "Our Santa Barbara County beach house is our home away from home, especially when we're in need of some R&R (you fellow parents know what we're talking about)," the couple wrote on the listing website. "We'll be there to greet you upon arrival and make sure you have everything you need for a fun-filled stay at the beach." The one-night stay is available for up to four guests on August 19th. Booking opens on Wednesday (August 16th) at 10 a.m. PT.
HALLE BERRY CELEBRATES HER 57TH BIRTHDAY: Halle Berry turned 57 on Monday (August 14th), and she celebrated by going to the World of Barbie in Santa Monica, California, with her daughter, Nahla Ariela Aubry, and her boyfriend, Van Hunt. Sharing photos of her family all dressed in pink, she captioned an Instagram post, "My mini me (but not so mini anymore) and my VanO took me to the World of Barbie for my B-day! I got to let my inner Barbie soar!!!! I love you guys …thank you ! And…. I highly recommend it." Hunt shared a tribute to the Monster's Ball actress on Instagram Monday (August 14th) as well. Alongside various photos of Berry wearing face paint and masks, he wrote, "this is the woman i love … behind the mask she makes me laugh til i hurt … i see her behind the mask … i always have … happy bday, my love."
RACHEL BILSON SAYS HER DAUGHTER WAS 'SO MAD' AFTER LEAVING TAYLOR SWIFT CONCERT EARLY: On Monday's (August 14th) episode of the Broad Ideas podcast, Rachel Bilson said she took her eight-year-old daughter, Briar Wilson, to a Taylor Swift concert in Los Angeles recently. "We left early. Briar's friend Aria danced her ass off to 'I Knew You Were Trouble' — she was feeling it — and then just turned around, sat in her seat and passed out," the O.C. actress said. "Everyone around us was laughing because it was so cute. Briar wanted to stay until the end, but her two friends were just done. So we left early. Briar was so mad about that. She was so mad."