Elle King Makes Surprise Visit To High School To Honor Beloved Teacher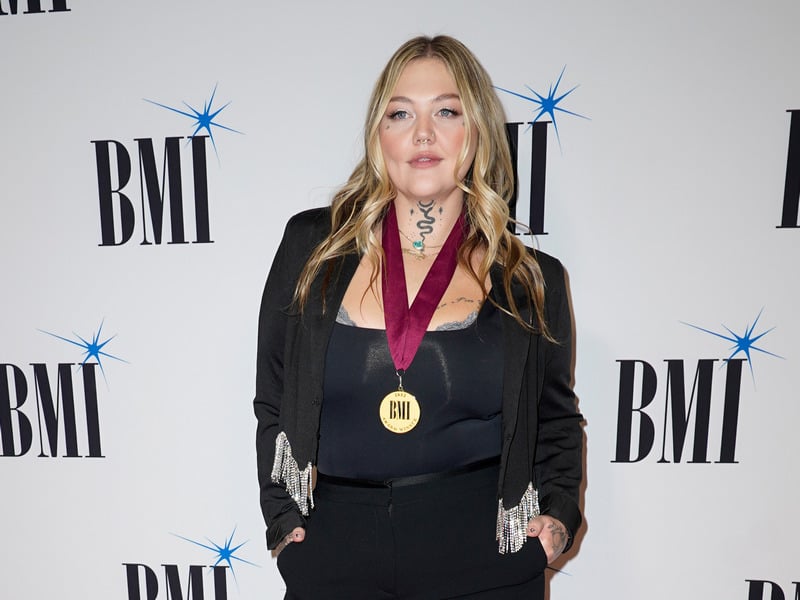 Elle King made a surprise appearance at Chouteau High School in Tulsa, OK before her show in the area on Friday (March 24th). She received a letter from senior Emma Hughes, praising her teacher, Cathy Welker-Graham, who is an avid Elle King fan and Chouteau High's teacher of the year. King arrived via her tour bus and, in addition to playing "America's Sweetheart" for the teacher, she visited with students and posed for lots of pictures.
King said, "I didn't always have the greatest experience in school, but every few schools I would find a teacher who believed in me, and it gave me confidence and they told me that I could do something great with my life even if I was different. So I think that great teachers should be celebrated. It was important to me that we show this deserving teacher some well-earned gratitude."
King's sold-out show at Cain's Ballroom included guests Welker-Graham and Hughes from Chouteau High School.
Following her school day, King traveled to The Church Studio where she and her band recorded a new song. The legendary Church Studio was built as a church in 1915 and was purchased in 1972 by music pioneer Leon Russell, who converted it into a world-renowned recording studio that is cited as being the heart of the "Tulsa Sound."