Dolly Parton's 'Rockstar' Album Features Steven Tyler, Paul McCartney, Ringo Starr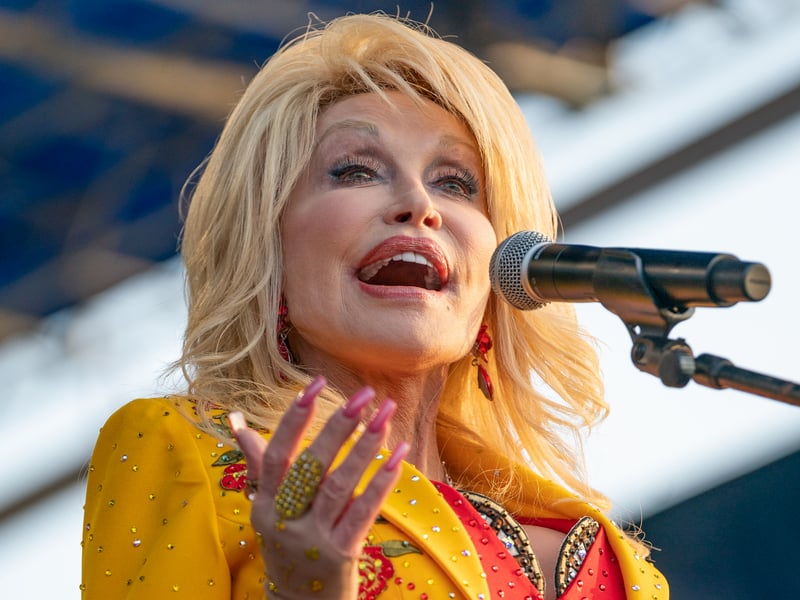 Dolly Parton's upcoming album, Rockstar, will feature 30 songs and multiple legends from the rock and pop worlds. The collection includes nine original tracks and 21 iconic Rock anthems, featuring appearances by the likes of Richie Sambora, Sting, Steve Perry, Ann Wilson, John Fogerty, Steven Tyler, Stevie Nicks, Peter Frampton, Elton John, P!nk, Lizzo, Paul McCartney and Ringo Starr, to name just a few. Rockstar will be released on November 17th.
The project will be available as a 4 LP set, a 2 CD set, digital download and on all streaming services.
Dolly said, "I'm so excited to finally present my first Rock and Roll album Rockstar! I am very honored and privileged to have worked with some of the greatest iconic singers and musicians of all time and to be able to sing all the iconic songs throughout the album was a joy beyond measure. I hope everybody enjoys the album as much as I've enjoyed putting it together!"
The lead track off Rockstar is the original "World on Fire," and is available this Thursday (May 11th) to coincide with the world premiere performance of the song at the ACM Awards.
Dolly joins Garth Brooks as they host the 58th Academy of Country Music Awards streaming live on Prime Video on Thursday at 8 p.m. ET from The Ford Center in Frisco, TX.