Dierks Bentley's Hot Country Knights Tap Lainey Wilson For New Song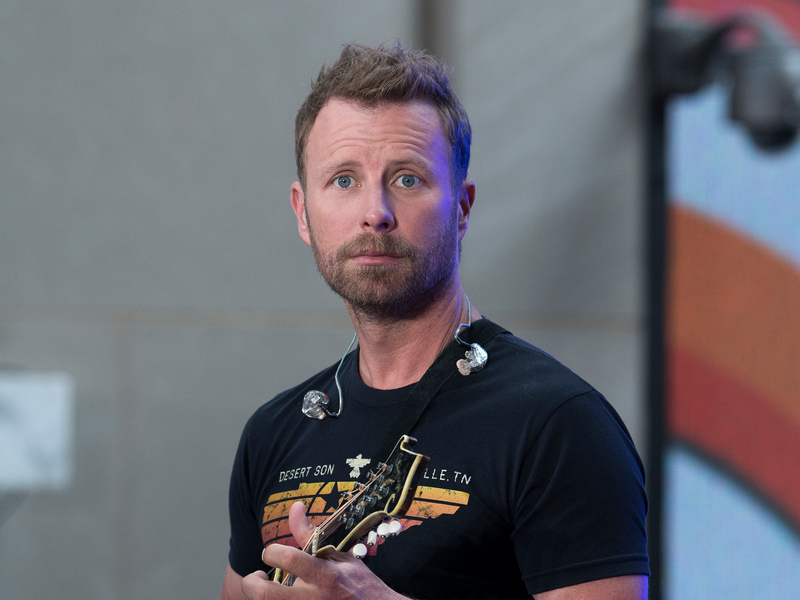 Dierks Bentley's '90s influenced band Hot Country Knights have released a two-track collection of original songs, called Midknight Rodeo. One of the two songs, called "Herassmeant," is a duet with lead singer Doug Douglason and his former hometown flame Darla McFarland, AKA Lainey Wilson.
Dierks returns to the studio as producer for the follow up to Hot Country Knights' debut, The K Is Silent, alongside frequent collaborator Jim Beavers. Both can also be found in the writing credits for "Herassmeant" with Lainey and Luke Dick.
Dierks tells us: "They somehow have talked Lainey Wilson – I'm sorry, her name is Darla McFarland (clears throat)– into being part of their latest project. They've got a new song out called 'Herassmeant,' and it's not spelled like you think it is. I don't know if it's gonna be hitting the airwaves. It'll probably be hitting the floor of the radio stations where they tried to get it played. It'll probably be hitting the circular file, that being the trash can, but they think they're gonna be big stars and they somehow coerced some big stars to be part of this project."
Hot Country Knights will help Dierks launch his Gravel & Gold Tour on Thursday (June 1st) in Toronto, Canada.