Dan + Shay Reveal They Nearly Split Following Their 'Arena Tour'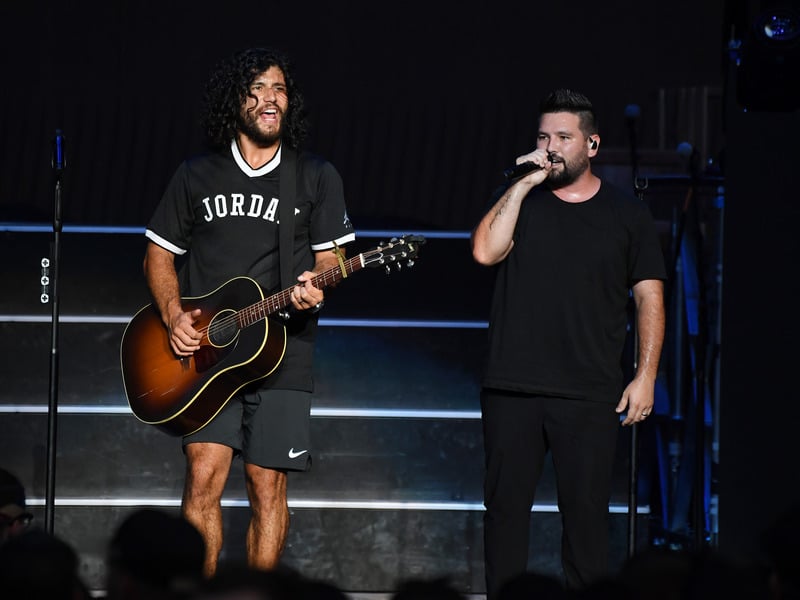 Dan + Shay revealed that they nearly ended the band back in December 2021.
In a video posted to social media, the duo recalled that after concluding their Arena Tour, they didn't speak for nearly four months.
Dan Smyers said in the clip, "I was in, like, the lowest low of my entire life. Came off the road and I was like, 'Man, I f–king hate music. I'm ready to quit.'"
Shay Mooney added, "I could feel the separation, and I think there was little things between you and I that we never talked about. It was affecting everything. Not just our band. Like, my marriage, everything. I was in a really dark place."
The two reunited in March 2022 to discuss the future of the band, unsure if they would "break up and hug it out" or use it as "a launching-off point" for a "new beginning."
Fans will soon get to hear the results of that reunion as they have new music set to arrive on Friday (July 14th).
Smyers told Mooney in the clip, "I can feel the closeness of our relationship and our friendship when I listen back to the music. We are by far, a million times, the closest we've ever been. For so many reasons. But because we worked at it. That makes what we're doing now infinitely sustainable. I could do this the rest of my life with you."