Chris Hemsworth, Samuel L. Jackson, Penn Badgley + More!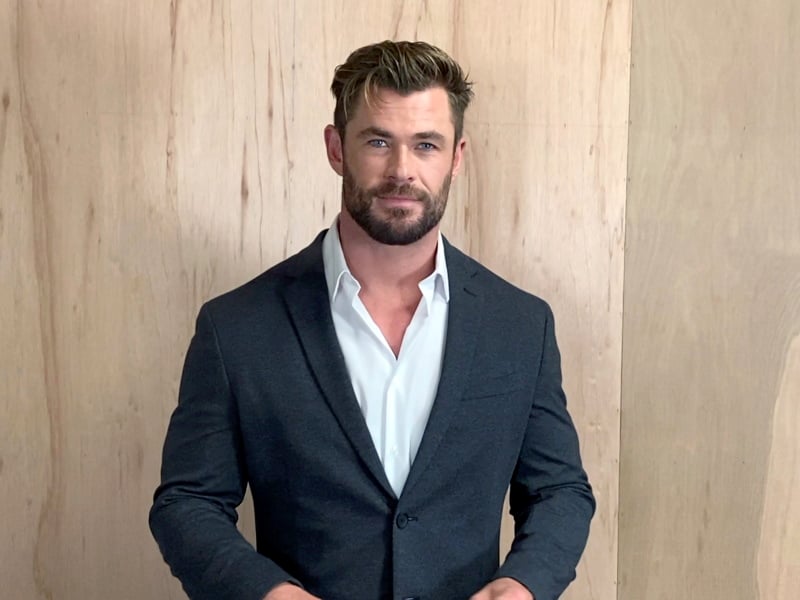 CHECK OUT THE TEASER TRAILER FOR THE 'SQUID GAME' REALITY SERIES 'THE CHALLENGE:' According to Entertainment Tonight, Netflix released first-look footage of the Squid Game reality show titled The Challenge on Saturday (June 17th). "This November, the world's most notorious game becomes reality," the trailer reads. The teaser also gives fans a glimpse at contestants preparing for "Red Light, Green Light," as the killer doll Young-hee turns her head around.
'EXTRACTION 3′ IS COMING TO NETFLIX: Variety reports that on Saturday (June 17th), the day after Extraction 2 premiered, the film's director Sam Hargrave announced there will be an Extraction 3. The first two films, starring Chris Hemsworth, are currently streaming on Netflix.
SAMUEL L. JACKSON QUESTIONS WHY HIS NICK FURY CHARACTER HAS NOT 'BEEN TO WAKANDA:' Speaking to Entertainment Tonight in a recent interview, Samuel L. Jackson said he wants his Marvel character, Nick Fury, to go to Wakanda. "I'm still trying to figure out why I've never been to Wakanda," he told the outlet. "They didn't ask me to go, but I'm still trying to get there. I need a ticket." The Pulp Fiction actor added, "If I had it my way, I would've been in every Marvel movie because, I mean, he is Nick Fury, he knows everything that's going on."
WATCH THE TEASER TRAILER FOR SEASON FIVE OF 'YOU:' TVLine reports that a teaser trailer for the fifth season of You was released during Netflix's Tudum event on Saturday (June 17th). Penn Badgley gives fans a glimpse of what to expect during the final season, as the footage reveals that Jenna Ortega's character will be returning to the show.