Brian Kelley Honors Local Veteran On Stage During Hometown Show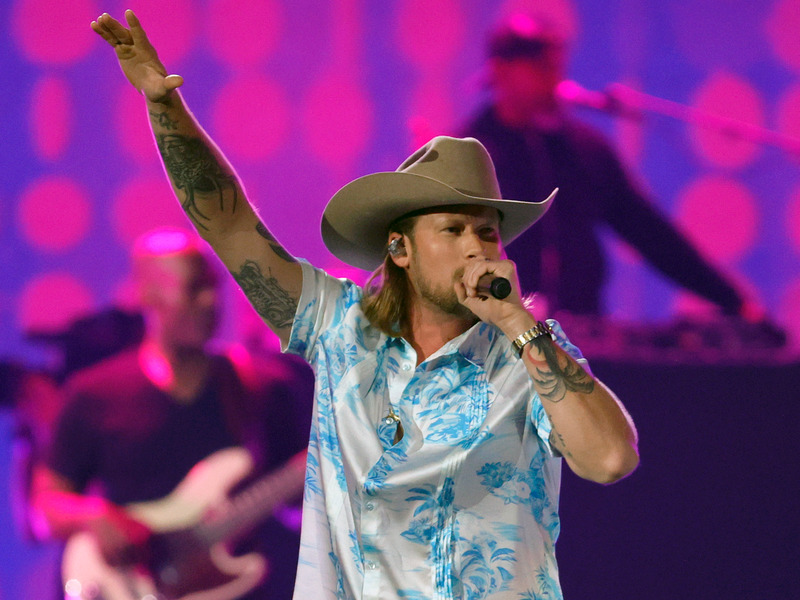 Brian Kelley topped off his fifth consecutive sold-out Surf Post Sessions show in Grayton Beach, FL with a proud salute to local veteran Michael Monk. He dedicated his performance of "American Spirit" to Monk, and personally thanked him onstage for his 12 years of service as part of the Army National Guard. Monk served in Iraq as a combat engineering lieutenant where he further helped build refugee camps.
Kelley said, "It was so special to have Michael (Monk) and his family join us. I felt honored to be able to dedicate 'American Spirit' to him and thank him for his 12 years of service. You can look one time in Michael's eyes and know he means what he says, and that nothing will ever shake what he stands for. He's a great man, and I look forward to getting to know him more!"
Kelley is set to perform today (Friday, July 22nd) ahead of the Los Angeles Angels vs. Atlanta Braves game. As headliner of the CMT Hot Prospects summer concert series at The Battery Atlanta, Kelley will perform a free pregame concert for fans of the 2021 World Series champions on the Georgia Power Pavilion stage in addition to making an appearance at the top of the game inside Truist Park.