Blake Lively, Ryan Reynolds, Halle Berry + More!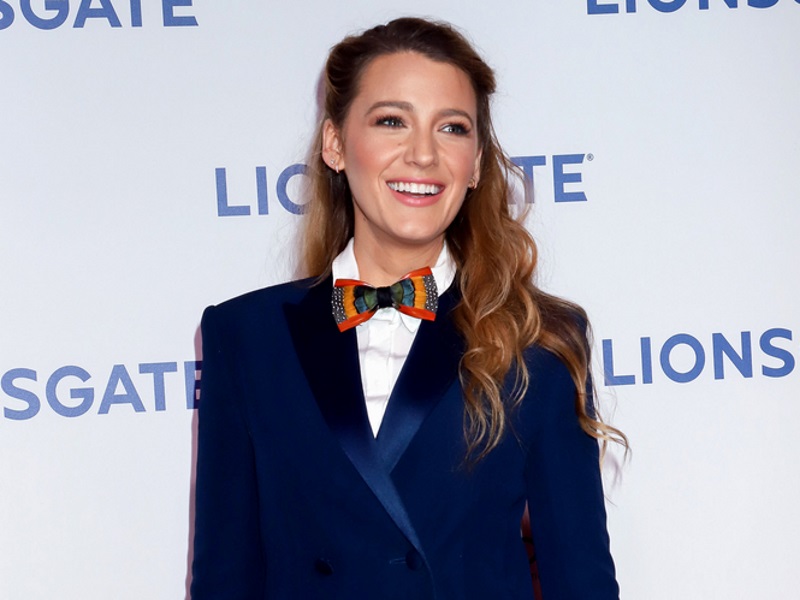 BLAKE LIVELY AND RYAN REYNOLDS WELCOME BABY NUMBER FOUR: According to People, Blake Lively and Ryan Reynolds are officially parents to four children! Lively shared a photo of herself with Reynolds and her mother, Tammy, to Instagram Sunday (February 12th), and fans quickly noticed the absence of her baby bump. "Puppy Bowl Sunday 2023 … been busy," she wrote, including photos of the dishes they made for the big event.
HALLE BERRY FACEPLANTS AT CHARITY EVENT: Halle Berry is having a good laugh at herself. The Monster's Ball actress took to Instagram Friday (February 11th) to share a reel of herself faceplanting as she approached a podium at a charity event. "Sometime[s] you bust your a**!" she wrote in the caption.
JERRY O'CONNELL GIVES HIS WIFE REBECCA ROMIJN A LAP DANCE: On Friday's (February 10th) episode of The Talk, Jerry O'Connell gave his wife, Rebecca Romijn, a Magic-Mike-style lap dance in celebration of his 49th birthday. Romijn sat in a chair smiling, as O'Connell performed his routine in a pair of jeans with his shirt off. The dance ended with the Jerry Maguire star carrying Romijn offstage. 
IDRIS ELBA RESPONDS TO 'BLACK ACTOR' COMMENTARY: According to The Hollywood Reporter, Idris Elba clarified the comments he made recently about no longer identifying as a "Black actor" because he felt it put him "in a box" on Twitter Saturday (February 11th). The Beast actor wrote, "There isn't a soul on this earth that can question whether I consider myself a BLACK MAN or not. Being an 'actor' is a profession, like being an 'architect' ,they are not defined by race. However, If YOU define your work by your race, that is your Perogative. Ah lie?" 
ALEXANDER LUDWIG AND HIS WIFE LAUREN ARE EXPECTING A CHILD: The Hunger Games actor Alexander Ludwig and his wife, Lauren Ludwig, are expecting a baby. The pair announced the news to Instagram Saturday (February 11th) and commented on having suffered multiple pregnancy losses. Along with a photo of Alexander holding Lauren's baby bump in a mirror selfie, the Vikings actor wrote, "It's been a long road, and we wanted to wait until things were looking promising this time around. Thank you guys for all of the support. We couldn't be more grateful." Lauren shared the same photo and wrote in the caption, "As a lot of you know it's been a long road for @alexanderludwig and myself. We suffered 3 losses before this one but each one of those losses taught us about ourselves and each other. To everyone out there who has suffered miscarriages before, there is light on the other side of your journey. You are not alone."