Bits and Pieces: Carly Pearce, Kenny Rogers, + Toby Keith!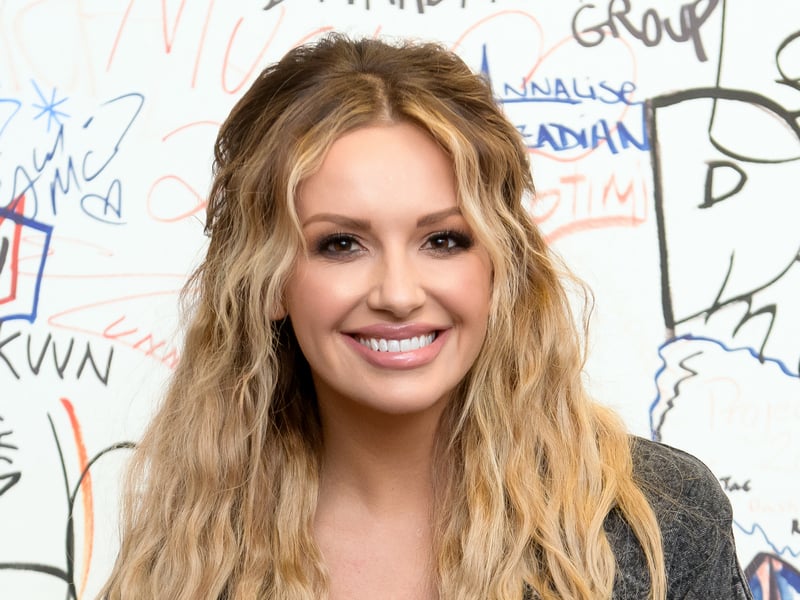 CARLY PIERCE TO SING NATIONAL ANTHEM BEFORE GRAND PRIX: Carly Pearce is slated to sing the National Anthem for The Big Machine Music City Grand Prix NTT INDYCAR Series race on Sunday, August 6th on NBC. Pearce will perform her rendition of "The Star Spangled Banner" live at 11:11am CST.
WANDA ROGERS HAS FOUND LOVE AGAIN: Kenny Rogers' widow has found love again. Wanda Rogers revealed in the latest issue of People that she is "dating someone very special." She told the magazine, "Kenny gave me his very best and he wanted me to move on and be happy. That's a really big man to be able to say those words and mean it. I think it just shows the kind of guy he was."
TOBY KEITH SPENDS BIRTHDAY WITH FISHING LEGEND: Toby Keith spent his birthday with professional angler Jimmy Houston. On Wednesday (July 12th), the host of Jimmy Houston Outdoors posted a photo of the "Beer For My Horses" singer giving a thumbs up over his watermelon raspberry birthday cake at Uncle Julio's Mexican Restaurant in Orlando, Florida. Houston is a brand ambassador for Luck E Strike, a fishing company recently acquired by the country star.