Ashley McBryde Invited To Be A Member Of The Grand Ole Opry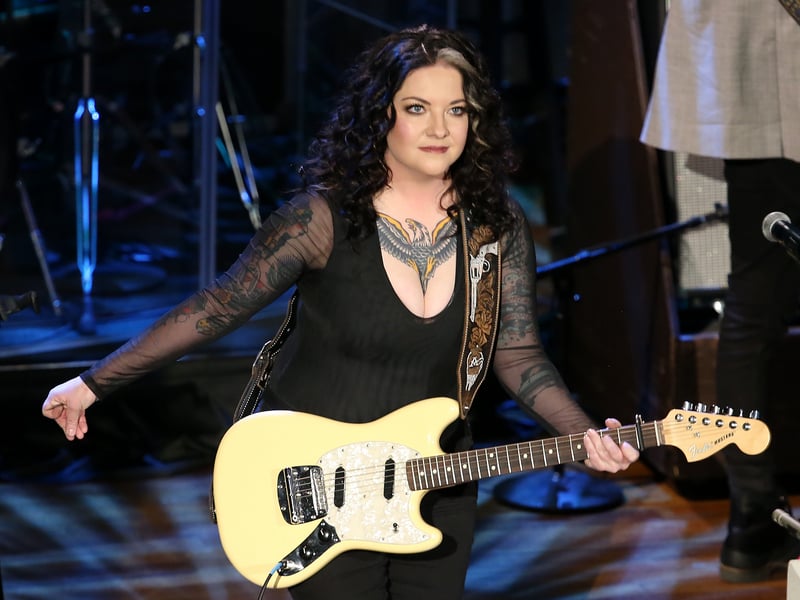 Ashley McBryde has been invited to become the newest member of the Grand Ole Opry.
McBryde received the surprise invitation from Garth Brooks during an appearance on CBS Mornings on Thursday (October 6th).
While speaking on her new album, Ashley McBryde Presents: Lindeville, Garth gave a slight intermission where he extended the invite to McBryde, who was completely surprised by the request.
Garth said, "Miss Ashley, this is part of a family that keeps growing. You know where we're at. We're at the Grand Ole Opry. I'm standing in the circle of wood right now where you stand. Miss Ashley McBryde, on behalf of the Opry and myself as an Opry member, I'm gonna try not to cry, we would love for you to consider becoming the newest member of the Grand Ole Opry."
Ashley, who became emotional instantly, accepted, saying, "It would be the great joy and the great honor of my life. Thank you, Garth."
Garth added, "It's the longest-living family in music history. You belong in it. We need you. You will make us strong for decades to come. I love you, congratulations. It couldn't happen to a sweeter person."
In response to the honor, Ashley said, "This is a lifelong…this is, I mean, there's Grammys and there's being a member of the Grand Ole Opry are the two greatest things that could ever happen to you as an entertainer. I've always said I will earn it and this is a pretty surreal moment."