Anna Wersching, Amy Robach, T.J. Holmes + More!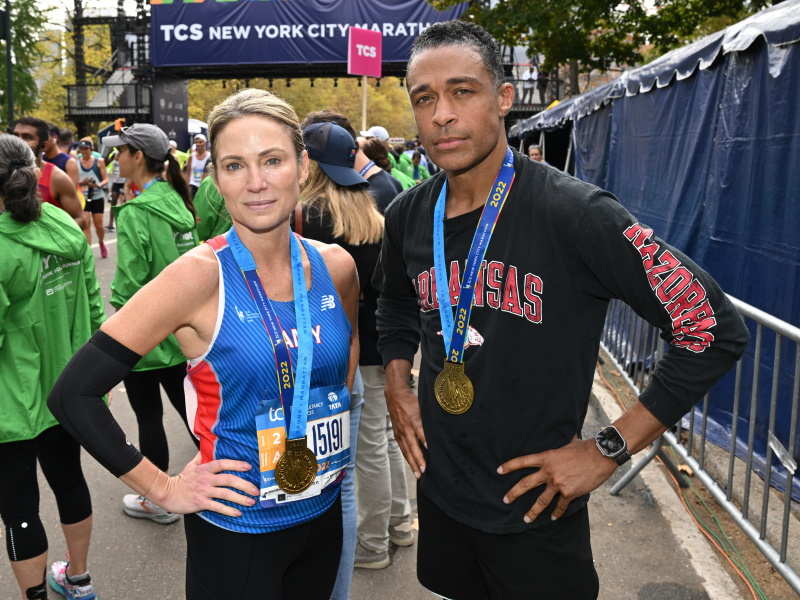 ANNIE WERSCHING DIES AT 45: Deadline reports that 24 actress Annie Wersching passed away on Sunday (January 29th) at the age of 45. Many in Hollywood were shocked by the news, as Wersching privately battled cancer since she was diagnosed in 2020. Wersching held a number of roles in popular shows such as Bosch, Timeless, The Rookie, and Star Trek: Picard. She also voiced the character Tess in the video game The Last of Us. Her husband, Stephen Full, said in a statement, "There is a cavernous hole in the soul of this family today. But she left us the tools to fill it. She found wonder in the simplest moment. She didn't require music to dance. She taught us not to wait for adventure to find you. 'Go find it. It's everywhere.' And find it we shall."
AMY ROBACH AND T.J. HOLMES EXIT 'GMA3′ FOLLOWING INTERNAL REVIEW: People reports that Amy Robach and T.J. Holmes will not be returning to GMA3: What You Need To Know, following ABC's internal review into their relationship. A spokesperson for the network told the outlet, "After several productive conversations with Amy Robach and T.J. Holmes about different options, we all agreed it's best for everyone that they move on from ABC News. We recognize their talent and commitment over the years and are thankful for their contributions." Hours later, the couple were seen being affectionate on a sidewalk in Los Angeles. Robach was even photographed jumping onto Holmes and wrapping her legs around him.
THE ACADEMY OF MOTION PICTURE ARTS AND SCIENCES IS 'CONDUCTING A REVIEW OF CAMPAIGN PROCEDURES:' According to Deadline, The Academy of Motion Picture Arts and Sciences announced on Friday (January 27th) that they are "conducting a review of the campaign procedures around this year's nominees" following last week's nominations. Some are speculating that this is in response to Andrea Riseborough's surprise nomination for Best Actress—after stars like Demi Moore, Jane Fonda, Naomi Watts, Kate Winslet, and Laura Dern campaigned for her nomination on social media. "It is the Academy's goal to ensure that the Awards competition is conducted in a fair and ethical manner, and we are committed to ensuring an inclusive awards process. We are conducting a review of the campaign procedures around this year's nominees, to ensure that no guidelines were violated, and to inform us whether changes to the guidelines may be needed in a new era of social media and digital communication," the statement read.
ALAN CUMMING RETURNS BRITISH HONOR: On Friday (January 27th), The Traitors host Alan Cumming revealed on Instagram that he returned the OBE (Officer of the Most Excellent Order of the British Empire) that he received in 2009. "Fourteen years ago, I was incredibly grateful to receive it in the 2009 Queen's birthday honours list, for it was awarded not just for my job as an actor but 'for activism for equal rights for the gay and lesbian community, USA,'" he wrote. "The Queen's death and the ensuing conversations about the role of monarchy and especially the way the British Empire profited at the expense (and death) of indigenous peoples across the world really opened my eyes. Also, thankfully, times and laws in the US have changed, and the great good the award brought to the LGBTQ+ cause back in 2009 is now less potent than the misgivings I have being associated with the toxicity of empire (OBE stands for Officer of the British Empire). So I returned my award, explained my reasons and reiterated my great gratitude for being given it in the first place. I'm now back to being plain old Alan Cumming again."