Garth Getting Some Ink
Plans on getting his first tattoo this year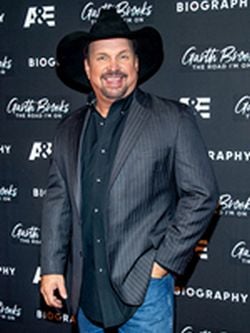 The Pulse
Garth Brooks' 2022 includes getting his very first tattoo. During a recent episode of his Inside Studio G on Facebook he explained the tattoo is about keeping a promise to his daughter, Allie Colleen.
He said, "I owe my baby a tattoo. I owe my youngest a tattoo, and I've got to figure out what it's going to be, but it's got to be done this year in 2022, so we'll figure it out . . . We decided on it years ago, and this is the year I have to pay it off. So, we'll get it done."
Garth didn't share any further details about how he came to make that promise or what it was about.
Allie Colleen is following in her dad's footsteps as an artist, and she already has several tattoos.