Garth Brooks Sells Out Las Vegas Residency In Just One Day
His Vegas run starts next May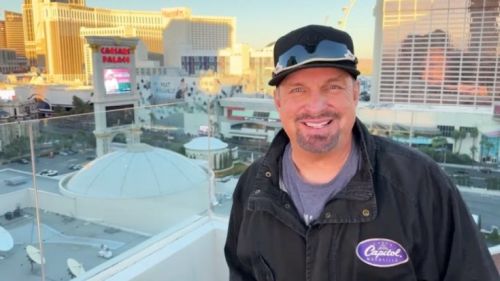 ClassicCountryMusic.com
On November 14, Garth Brooks announced his new Las Vegas residency, Garth Brooks/Plus ONE.
The residency will be held at The Colosseum at Caesars Palace. It includes 27 shows, starting in May 2023 and going through December 2023.
Fans were excited to hear about Brooks' return to Vegas. He previously maintained a five-year residency at Wynn's Encore Theater, which ended in 2014.
After that, Brooks embarked on his incredibly successful World Tour and Stadium Tour. Brooks sold an extraordinary amount of tickets on those tours and broke attendance records at many venues.
Fans knew tickets for Brooks' new Vegas residency would be in high demand too. But no one ever could have predicated just how fast they'd sell out. All 27 shows for Brooks' Garth Brooks/Plus ONE residency sold out in one day…and during presale at that! Brooks reacted to the news during his Inside Studio G session on Facebook on Monday (November 21):
"What an unbelievable day this was for us," he said. "Every show in '23 is pretty much…done. A whole year in one day. That's nice!"
Brooks said he's talked with Caesars Palace about extending the residency into 2024. If he does, he says the verified fans who did not get tickets to the 2023 shows will get the first opportunity to snag tickets to a show in 2024:
"But here's the deal: If the extension happens, those people that were verified fans that did not get in – you will be first in line…for '24…if '24 happens. It's the only way to do it," he said,
Full story and video here: https://classiccountrymusic.com/garth-brooks-sells-out-las-vegas-residency-in-just-one-day/