"Forever In Our Hearts": Eddie Montgomery Makes Touching Tribute To Troy Gentry
We lost Troy 5 years ago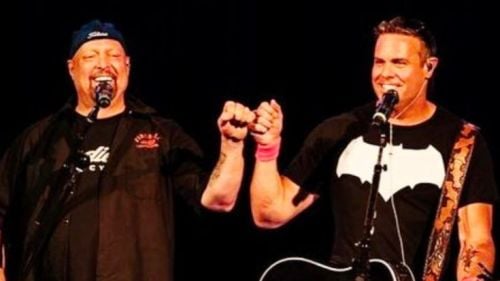 ClassicCountryMusic.com
On September 8, 2017, just hours before a live concert, Troy Gentry died in a helicopter accident during a tour of Medford, New Jersey. The band confirmed his passing on their social media channels.
"It is with great sadness that we confirm that Troy Gentry, half of the popular country duo, Montgomery Gentry, was tragically killed in a helicopter crash which took place at approximately 1:00pm today in Medford, New Jersey," the statement read. "The duo was scheduled to perform tonight at the Flying W Airport & Resort in Medford. Troy Gentry was 50 years old. "
At the time the statement was made, details of the crash were unknown.
Over a year after the crash, though, the National Transportation Safety Board revealed that the helicopter was at fault for the crash. Read their statement here.
Gentry was in the award-winning country duo Montgomery Gentry with good friend Eddie Montgomery. The latter has continued performing as Montgomery Gentry, paying tribute to Troy at every show.
"A little piece of my soul got lost there," Montgomery, told PEOPLE a month after his bandmate's passing. "It was a horrific day; my world changed as much as the band did. It's something that you never get over. It's going to be in my mind and my soul for the rest of my life."
At the CMA Awards shortly after Troy's death, Dierks Bentley led a tribute to Troy with a cover of the duo's hit song "My Town." He was joined by Rascal Flatts, whose vocalist Gary LeVox rocked a Batman t-shirt in honor of his late friend who was obsessed with the superhero. Gentry's widow Angie and their 15-year-old daughter Kaylee watched teary-eyed from the audience.