For Naomi Judd's family, tour is a chance to grieve, reflect
Tour started last Friday night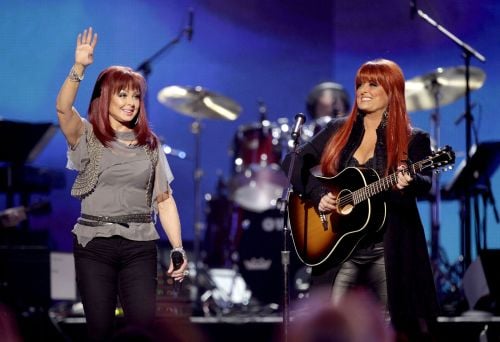 Newschannel9.com
NASHVILLE, Tenn. — Fans of Naomi Judd, the late matriarch of the Grammy-winning country duo The Judds, will have a chance to say goodbye and rejoice in their hits in a final tour helmed by daughter Wynonna and all-star musical partners.
The Judd family continues to grieve her sudden death during a year that should have been a celebration. The tour was announced only weeks before Naomi Judd, 76, took her life on April 30, the day before their induction into the Country Music Hall of Fame.
"It's devastatingly beautiful to go back to the past and relive some of these memories," said Wynonna Judd this week as she sat on a tour bus after rehearsals. "Yesterday I was in rehearsal and there's a part in the show where they sync up Mom singing with me. And I turned around and I just lost it."
The 11-city tour starts Friday night in Grand Rapids, Michigan, and will include stops in Green Bay, Wisconsin, Fort Worth, Texas, and Nashville before ending in their home state in Lexington, Kentucky. Special guests include Brandi Carlile, Ashley McBryde, Little Big Town, Kelsea Ballerini, Trisha Yearwood, Faith Hill and tour opener Martina McBride.
Full story: https://newschannel9.com/news/entertainment/for-naomi-judds-family-tour-is-a-chance-to-grieve-reflect