Escaped Alligator Takes A Dip In Neighbor's Pool
How would you like to discover this in your pool?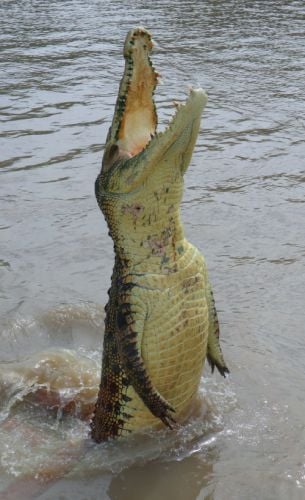 The Pulse
After going missing from a traveling animal show, an alligator was found swimming in a Virginia resident's pool.
Animal control officers in Virginia were summoned to the home of a resident who discovered an escaped alligator taking a swim in their backyard pool.
Chesapeake Animal Services said in a Facebook post that animal control officers suspected the animal found swimming in the pool to be the alligator reported missing from Jack's Jungle, a traveling animal education show. Employees of Jack's Jungle arrived at the scene and brought the alligator, named Splash, back to his enclosure. The animal had been missing for three weeks.
Full story: https://bit.ly/3yOUg2z