Dolly is Rockin' out!!!
Rockstar album, due out on November 17th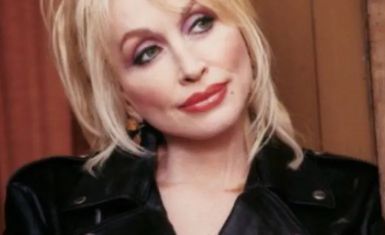 Chattanooga, TN, The Pulse:  Dolly Parton has released two new tracks from her upcoming Rockstar album, due out on November 17th. The original song "Bygones (feat. Rob Halford)" with special guests Nikki Sixx and John 5 and a personalized cover of the Rock classic "Magic Man (Carl Version) (feat. Ann Wilson)" with special guest Howard Leese are available now.
The second and third tracks follow the release of Dolly's self-penned lead single "World On Fire," which became a Number One song on the Billboard Rock Digital Songs chart last month.
Dolly said, "'Bygones' is an original song of mine featuring Rob Halford from Judas Priest with Nikki Sixx and John 5. It is one of my very favorites on the whole album. The song fits with so many couples and coupling my voice with Rob, one of my all-time favorites, made it even more special."
She added, "I've always wanted a reason to sing 'Magic Man' by Heart and it was one of my first choices for the album. I was so happy that Ann Wilson agreed to sing it with me. Nobody can out sing Ann, but I gave it my darndest, and we added a few lines that were not in the original. We wanted to have a few things that made it seem like ours. Hope I've made you proud. I think it's magic!"
To celebrate the release of Rockstar, Dolly is offering various vinyl and CD boxed sets via her webstore.