Clint Black and Family To Embark On Mostly Hits & The Mrs. Tour
Hitting the road with the family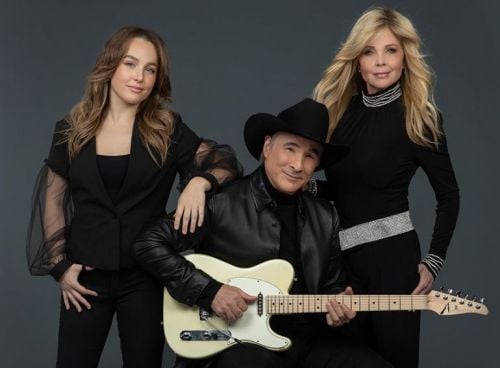 CountryNow.com
Iconic country music entertainer Clint Black announced plans to return to the road with his wife, Lisa Hartman Black, and daughter, Lily Pearl Black.
The Mostly Hits & The Mrs. Tour will launch in November and run through February of 2023. This tour is a result of their successful PBS Special that aired in June
Black and Hartman Black share 21-year-old daughter Lily Pearl Black; She is a talented singer and pianist and will be joining her parents on the road.
"Having my family on the road is the best and the reactions have been everything we hoped they would be!" shared Clint Black.
Full story: https://countrynow.com/clint-black-and-family-to-embark-on-mostly-hits-the-mrs-tour/