Chattanooga Area Christmas Lights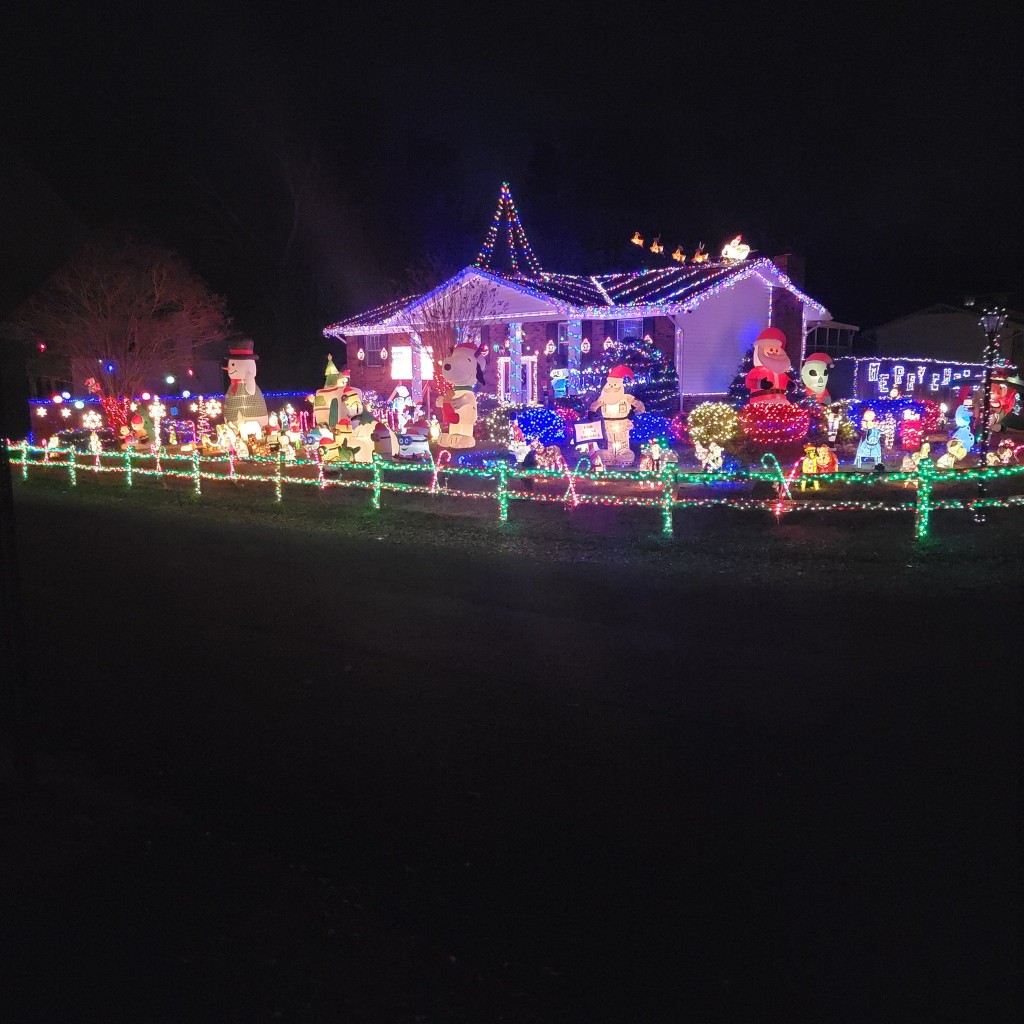 Local Neighborhoods
The Photo on this page is from the Gibson Family
1320 Highcrest Dr Hixson, TN 37343
Old Jones Farm in Marion County
Live Nativity Friday and Saturday Night
Bradley Lights
3787 Blue Springs Road (Cleveland, TN)
Donations not required, but accepted for The Caring Place
King Family Light Show
2466 Twin Oaks Drive SE, Cleveland
Soddy Daisy Christmas Lights
11632 Jenkins Rd (Soddy Daisy, TN)
From 6-10pm
Christmas Lights on Jason Drive
Jason Drive (East Ridge, TN)
Donations will be accepted for East Ridge Needy Child Fund and food products for Community Kitchen.
Meadow Stream Lights
7788 Trout Lily Drive, Ooltewah
The Canyons at Falling Waters
Canyon Springs Drive, Deep Canyon Drive, & Clear Canyon Drive, Hixson
This neighborhood goes all out and it's a fantastic place to see tons of decorated homes in one place.
Scenic City Lights
4095 Brock Road Chattanooga
6pm nightly 19,000 Led lights
Bagby Farm in Apison
Live Nativity 12/12 Sunday at 3pm
Free Attractions
Downtown Chattanooga
If you thought Downtown Chattanooga couldn't be more beautiful, wait until you see it at Christmastime! The city becomes a winter wonderland, from the dancing snowflakes on the Walnut Street Bridge to the amazing window displays in the EPB building that feature moving characters and thousands of energy-efficient LED lights. This is a wonderfully festive and FREE way to enjoy a unique Chattanooga holiday experience with your family. Experience the lights for yourself downtown at 10 W. M.L.King Blvd or through their virtual experience.
Bluff View Art District
Roam around the Bluff View Art District to see how the quaint little corner of downtown transforms for the holidays. Make a night out of it and stop in at Tony's Pasta Shop for dinner and Rembrandt's for dessert!
Chattanooga Choo Choo and Ice on the Landing
Walk around the grounds of the historic Chattanooga Choo Choo for a taste of the holiday season. From the large Christmas tree in the lobby, to the lights and festivities surrounding the building, it's a magical place to behold and go for a round of ice skating.
Paid Attractions with Christmas Lights
Holiday Lights at the Chattanooga Zoo
Dates: December 10, 11, 17, & 18, 2021
Location: 301 N Holtzclaw Ave, Chattanooga
Cost: $15/adults, $15/children
This year you can enjoy seeing the animals opening presents while you enjoy the There will also be visits with Santa Claus, games, crafts and more!
Rock City Enchanted Garden of Lights
Dates: November 19, 2021 – January 2, 2022 (select dates)
Location: 1400 Patten Rd, Lookout Mountain, GA
Cost: $30/adults, $16/children (discounts available for non-peak nights)
At Rock City's enchanted Garden of Lights, you'll enjoy live music, tasty holiday treats, and meandering garden paths lined with glittering light displays.
The paths will transport you to 4 magical realms, including Arctic Kingdom, Yule Town, Magic Forest, and North pole Village. A new and exciting adventure awaits within each realm. The attraction is closed on Christmas day.
Ruby Falls
Dates: throughout the season
Location: 1720 S Scenic Hwy, Chattanooga
Cost: $25/adults, $14/kids
Ruby Falls will be decked out with above-ground lights this year, though there won't be any special underground decor. Guest will be able to make a holiday wish in Castle forest and visit Santa on select dates.