Carrie Underwood Marriage Issues?
Apparently, the CMT Awards sparked an awful argument for Underwood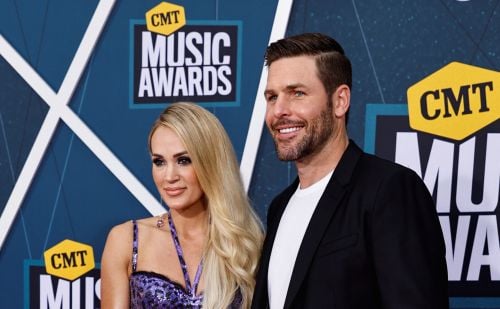 Suggest.com
Are Carrie Underwood and Mike Fisher struggling to make their marriage work? The tabloids would have you believe that the couple is hanging on by a thread. Let's check in on the country star and her retired hockey pro hubby.
Last year, the National Enquirer reported Carrie Underwood and Mike Fisher were on "thin ice," and Underwood was hoping that her upcoming Las Vegas residency would put them in a better place. "For too many years, they were headed in opposite directions. They were halfway across the country from each other, and it really put a strain on their marriage. Settling down in Las Vegas seemed like the best compromise," an insider revealed.
But looking at how strong the couple was coming out of quarantine, we weren't immediately seeing the need for concern. According to Underwood, she and her husband were doing better than ever. We're sure it's a plus that Fisher is going to get to see more of his wife since she'll be staying put during her residency, but we seriously doubted their marriage was ever at risk over it.
Full story: https://www.suggest.com/carrie-underwood-mike-fisher-worst-fight-marriage-rough-patch-rumors/2637831/