Carrie Underwood Joins Bar Band For Tom Petty Cover
Pressed into service on night out with friends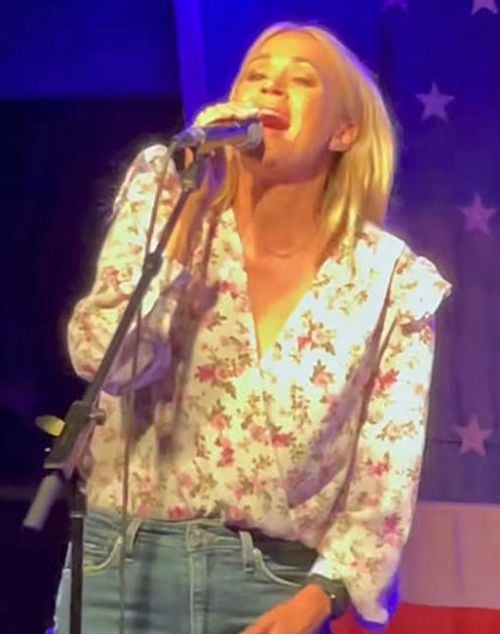 TasteOfCountry.com
Carrie Underwood played the role of Stevie Nicks during an impromptu cover performance at a Nashville-area restaurant and bar on Saturday (Aug. 6). The "Ghost Story" singer was out with friends when she answered the call to take the stage.
The Heartshakers identify as a "Tom Petty Experience," so the song "Stop Draggin' My Heart Around" was a good fit for their set at Fox & Locke. The Top 5 rocker from 1981 actually appeared on Nicks' Bella Donna album, but Petty co-wrote it, giving both legends equal claim. The lead singer of the Heartshakers joined Underwood during the chorus, much like Petty did Nicks 40 years ago.
Facebook video captured by a patron named Steve Barone finds a confident Underwood taking the stage. She grips her phone in case she needs help with the song's lyrics, but doesn't ever rely on it. In fact, she pockets the device midway through and rocks to the end.
Full story and video: https://tasteofcountry.com/carrie-underwood-bar-band-tom-petty-cover-video/