"Big" New Ride Coming To Dollywood
Massive new rollercoaster on the way
TasteOfCountry.com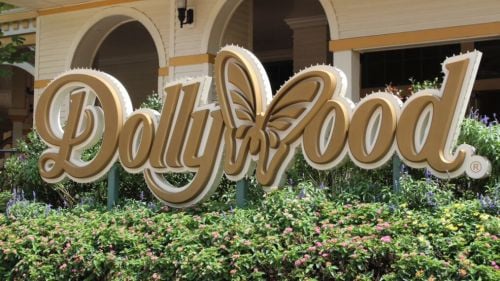 Dolly Parton's Pigeon Forge, Tenn.-based theme park, Dollywood, is about to get a little bit bigger.
The singer recently revealed plans to open a new roller coaster called Big Bear Mountain, which — at 3,990 feet long — will be the park's longest coaster to date. According to the Knoxville News Sentinel, the $25 million ride is the "largest single attraction investment" in the park's history, and will include "three separate launches, multiple airtime hills, high-speed carousel turns, and tunnels, including a pass behind a waterfall." It'll also be the first ride in the park to feature on-board audio.
With orange track and coaster cars that resemble outdoorsy SUVs, as well as guide audio from Ned Oakley — the fictional caretaker of Wildwood Grove's Benjamin Bear — the new ride will tell a compelling story to adventurers who climb aboard. Big Bear Mountain's premise is a journey to find Big Bear, a legendary black bear who roams the Smokies, but has never been seen in person. To find Big Bear, park-goers will go through an exciting series of twists and turns, getting up to a speed of 48 mph and a maximum elevation of 66 feet.
The Sentinel reports that at a Friday (Aug. 5) media event announcing the new ride, Parton replied to a question about whether she'd be taking a spin on Big Bear Mountain with her trademark sense of humor.
"You know I'm not gonna get on that," the country legend said. "If I get on that thing you'll find one my wigs in the top of a tree or the top of Clingman's Dome or something. But it does look like fun."
Full story: https://tasteofcountry.com/dolly-parton-big-bear-mountain-roller-coaster-dollywood/